Speech al convegno
La logica IoT per la Logistica
14 aprile 2021
(Durante il convegno "Industria 4.0: soluzioni efficienti e sostenibili con le tecnologie digitali")
Everynet presenterà tre casi d'uso propri del mondo della Logistica e dell'automazione industriale in cui l'IoT è protagonista, portando non solo a un aumento dell'efficienza, ma anche a una riduzione dei costi e, talvolta, alla scoperta di nuovi business.
Relatori Antonio Terlizzi (HP Italy)
Everynet fornirà una panoramica di come la tecnologia LoRaWAN sia la scelta migliore per l'IoT nell'automazione industriale, portando evidenti vantaggi in termini di costo e complementando altre tecnologie già presenti.
Prospettiva sui benefici della tecnologia HP Multi Jet Fusion in tema di automazione industriale. L'argomento verra' affrontato da due punti di vista: - Automazione del processo di Stampa 3D - Automazione della produzione tramite Stampa 3D
(in lingua inglese) - Today's Manufacturing scenarioManufacturing scenario - HP Multi Jet Fusion TechnologyTechnology(MJF)(MJF - Benefits of 3D Printing - MJF Applications
Il nuovo programma volto a promuovere la cultura 3D e lo sviluppo del business attraverso un network di service bureau d'eccellenza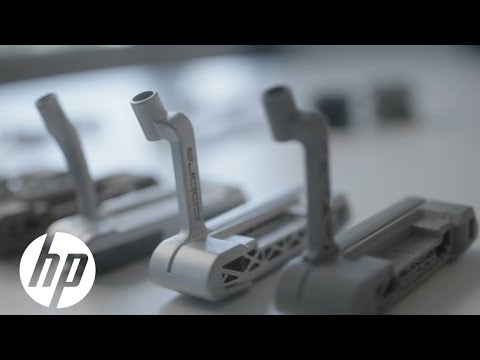 Through a collaboration with HP Metal Jet and Parmatech, Cobra Golf can iterate efficiently and adapt designs throughout the manufacturing process to launch their 3D printed mass-produced putter: the KING Supersport-35.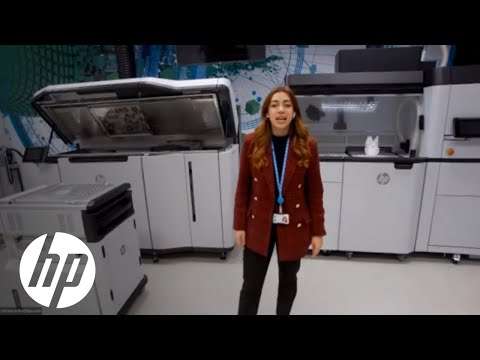 Miriam Trillo ci presenta il funzionamento della MJF 5200, la stampante 3D top di gamma di HP. Dopo aver presentato le principali operazioni necessarie al funzionamento della stampante, Miriam farà una carrellata delle migliori applicazioni degli utenti Multi Jet Fusion, la rivoluzionaria tecnologia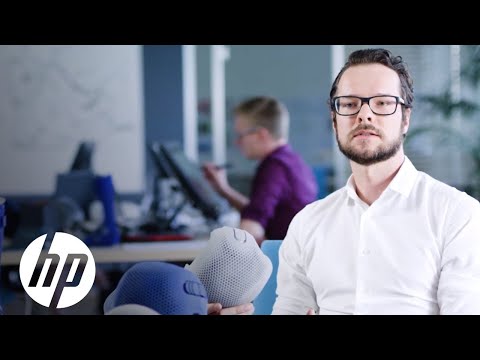 Invent Medical chose HP 3D printing to produce faster, lighter and more comfortable post-operation helmets for babies, improving the quality of life for patients.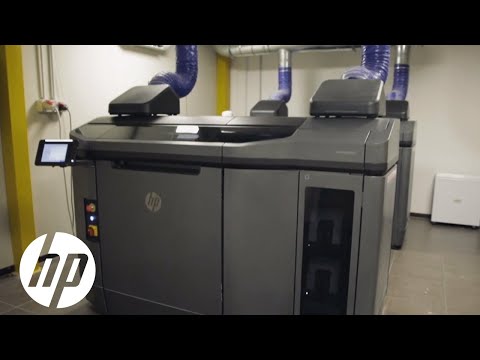 HP Priority Care engineers continuously monitor their customers' HP Jet Fusion 3D Printing Solutions, notify customers if any issues arise, and provide step-by-step instructions to reach a fast solution in real-time.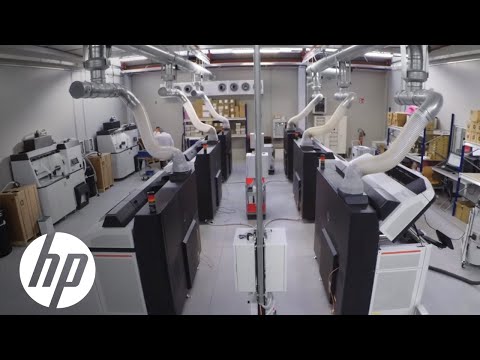 With fast, reliable technology from the HP Jet Fusion 5200 Series 3D Printing Solution, Venice-based Weerg can design without limits and surpass the possibilities of traditional 3D printing.
In this video you will learn how Campetella Robotic Center, an Italian manufacturer of industrial robots and injection molding systems, benefitted from adding HP Multi Jet Fusion into their production line: more customization thanks to design freedom, more energy efficient equipment.
HP's Multi Jet Fusion technology helps Biesse achieve it's forward thinking mission. How HP's Multi Jet Fusion Technology foster's design freedom and improves speed-to-market, helping a maker of industrial equipment meet customer requirements more quickly and more profitably
HP's 3D Printing technology helps Biotec make products better, faster, and more affordably
ED LIGHTING creates customized lighting fixtures with HP Multi Jet Fusion technology
With HP Multi Jet Fusion, EVEREX Engineering re-imagines medical devices
Gimatic innovates more quickly and better serves its customers utilizing HP Multi Jet Fusion 3D printing technology. With HP's Jet Fusion 3D printing capabilities, Gimatic develops new products more quickly, gains a speed-to-market advantage, and wins more deals.
Mechatronic leverages HP's 3D Printing technology to build better parts at a lower cost
Prensilia and Elastico Disegno bring functionality and aesthetics to robotic prosthetics with HP Multi Jet Fusion technology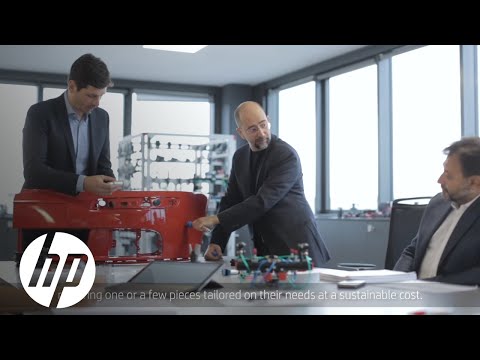 In questo video il nostro utente Gimatic mostra come ha sviluppato nuove linee di prodotto - mani di presa per bracci robotici - grazie ad HP Multi Jet Fusion.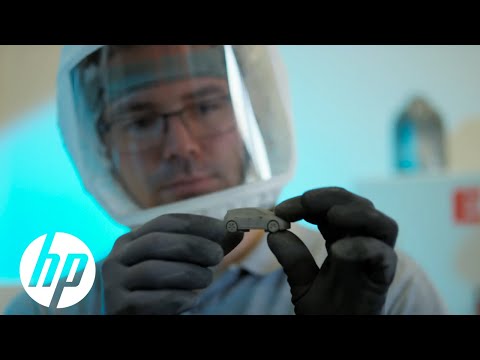 In questo video il nostro partner VolksWagen spiega come utilizza la tecnologia HP Metal Jet per realizzare componenti di auto di serie.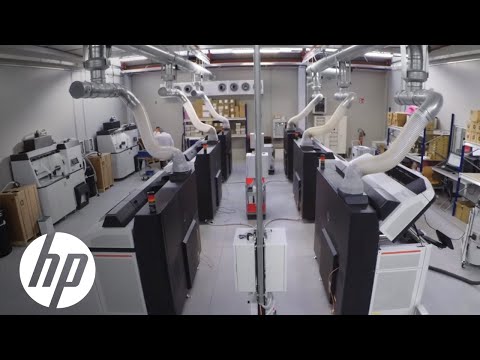 In questo video di 3 minuti, Matteo Rigamonti - il fondatore del service di stampa Weeg - spiega come in 3 anni e' riuscito a conquistare il mercato della Stampa 3D italiano usando tecnologia HP.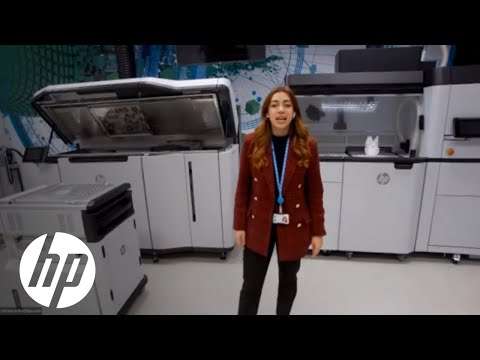 La nostra collega Miriam Trillo ci presenta la stampante top di gamma HP: MJF 5200. Dopo una panoramica delle operazioni necessarie per completare un ciclo di stampa e dell'elevato grado di automazione della stampante, Miriam offrira' anche una carrellata delle piu' significative applicazioni realizzate dai nostri utenti. MJF 5200 e' il sistema produttivo in grado di completare 2 cicli di stampa al giorno; pensato per grossi volumi di parti e componenti ad elevata complessita' e customizzazione.
Il nuovo programma volto a promuovere la cultura 3D e lo sviluppo del business attraverso un network di service bureau d'eccellenza